Free Download
The go-to guide for launching effective security awareness training
Learn the ins and outs of planning, delivering and managing an ongoing security awareness training program in your business.


Launch successful training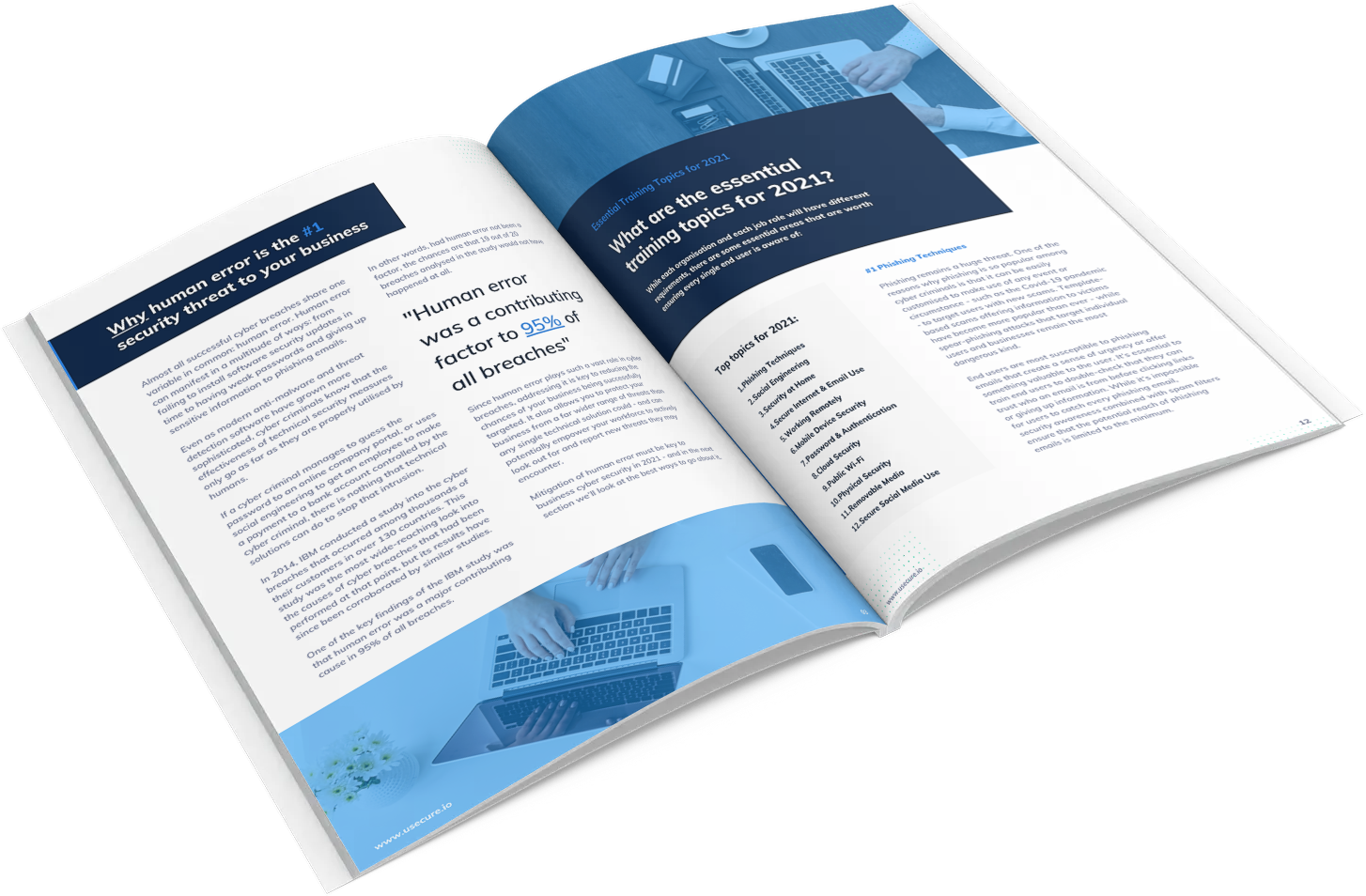 Build a security-savvy workforce and reduce user-related incidents

The role of human error in successful data breaches

How to keep staff security-savvy from home

The essential training topics you need to include

How to start driving secure behaviour from TODAY!

And plenty more...
"With more employees working remotely, building a security-minded culture has never been as vital."
The Covid-19 pandemic has posed many security challenges. Businesses around the world have adjusted to working from home and social distancing, while also dealing with new threats posed by cyber criminals exploiting fear and curiosity.
Even as companies have dealt with these challenges, traditional cyber threats have been as prevalent as ever, making for an increasingly challenging threat landscape.
Mitigation of human error must be key to business cyber security and, in this guide, we'll look at the best ways to go about it.
Frequently asked questions
Yep!
We've relentlessly tested and measured what works when aiming to drive employee cyber awareness - and now we want to share our successes with you.
Keep us in mind when you're looking to empower your workforce!
We ask for your information in exchange for a valuable resource in order to (a) improve your browsing experience by personalising the usecure site to your needs; (b) send information to you that we think may be of interest to you by email or other means; (c) send you marketing communications that we think may be of value to you. You can read more about our privacy policy here.
Access your free guide now