Free Resource Kit
Make the most of Cyber Security Awareness Month 2021!
Drive employee security awareness in this October's CSAM with a free library of videos, tools, guides and more.
Access free resources
Explore the Security Awareness Month Resource Hub by submitting the form.
Take your pick
Browse the library and download any resources you want, for free.
Raise security awareness
Share the tips, videos and guides with your staff and strengthen awareness.
Videos, guides, tools and more...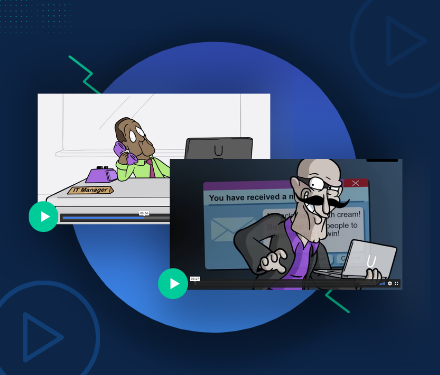 5x Engaging Training Videos
Educate your staff on phishing, password hygiene, physical security, public Wi-Fi and securely working from home with 5 fun-style videos.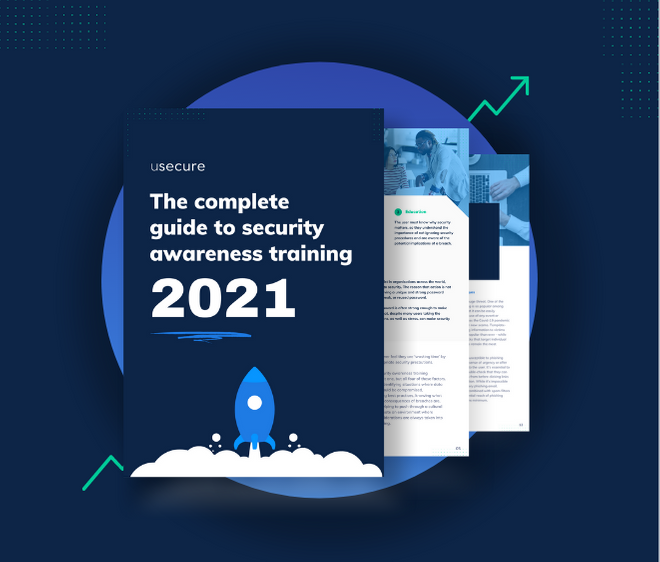 Complete Guide to Security Awareness Training
Learn how to launch admin-lite and cost-effective security awareness training — that actually works.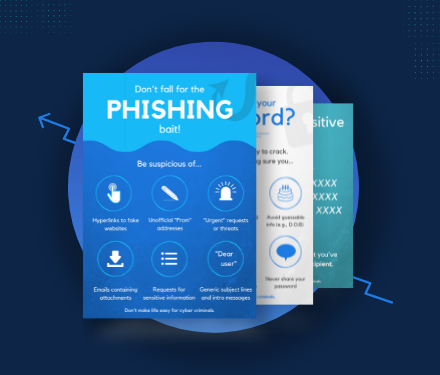 Security Awareness Posters
Security awareness poster tips are a great way of reinforcing security best practices in the workplace.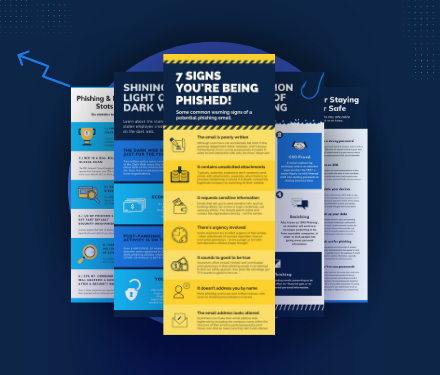 Infographic Tips
Enlighten your staff on the key risks of phishing, passwords and more, by sharing these engaging infographics.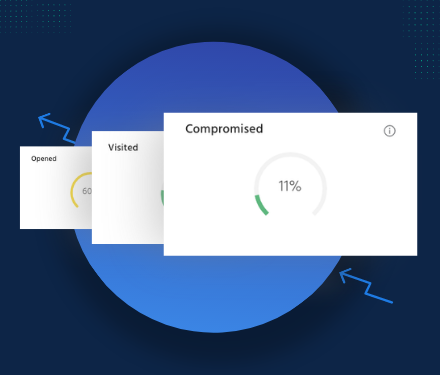 Free Phishing Simulation
Launch a free phishing simulation to learn which employees would fall victim to an inevitable attack.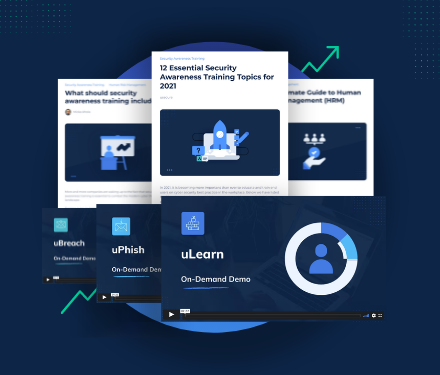 How-To Demos & Blogs
Learn the ins and out of security awareness and discover how to get employee training off the ground.
What is Cyber Security Awareness Month 2021?
Officially referred to as National Cyber Security Awareness Month (NCSAM), this month-long public awareness campaign comes around every October — and it's certainly needed more than ever in 2021!
With over 90% of data breaches being caused by human error and the recent surge of phishing attacks throughout the pandemic, training employees to behave securely whilst combatting evolving cyber threats is key for reducing human cyber risk in today's businesses.
NCSAM was originally launched by the United States Department of Homeland Security (DHS), but has been adopted by organisations and SMBs across the globe.