Why choose usecure?
Read independent reviews from usecure customers and partners.
4.7

/5
average usecure rating on G2 reviews
86%
of customers report ROI within 6 months
9.7

/10
average score for 'meets requirements'
100K+
end-users educated across the globe
"Excellent value, broad features, measurable results"
Steve H — CISO
"Great User Awareness Training Tool"
Graham B — Commercial Manager
"Number one stop for staff security awareness training"
Dave S — IT Consultant
"This program is really incredible"
Mauricio L — System Engineer
"Makes it seamless to identify human vulnerabilities via baseline training"
Kailin I. — Senior Inventory Accountant
"Our clients can clearly see risk scores reducing and employees engaging with the training."
Andrew A. — Cyber Security Specialist
"The most intuitive and easy to use Human Risk Management tool on the market"
Neil C — Cyber Security Consultant
Usability
Simple setup, quick launch, easy admin
usecure is built to simplify effective Human Risk Management (HRM). Learn what our users have to say about usecure's ease of use and ease of admin.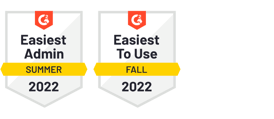 Features
Innovative features, advanced reporting
Check out what people think of usecure's training modules, simulated phishing tool, risk reporting and other key features.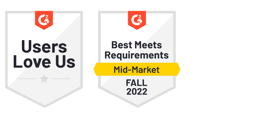 Results
Best estimated ROI
usecure has earned "Best Est. ROI" in G2's Security Awareness Training category. Read some of our reviews to learn why.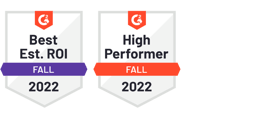 Support
Helpful support when you need it
We're big on support. Here's what our users have to say about usecure's around-the-clock live chat support and Help Centre.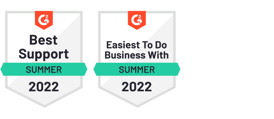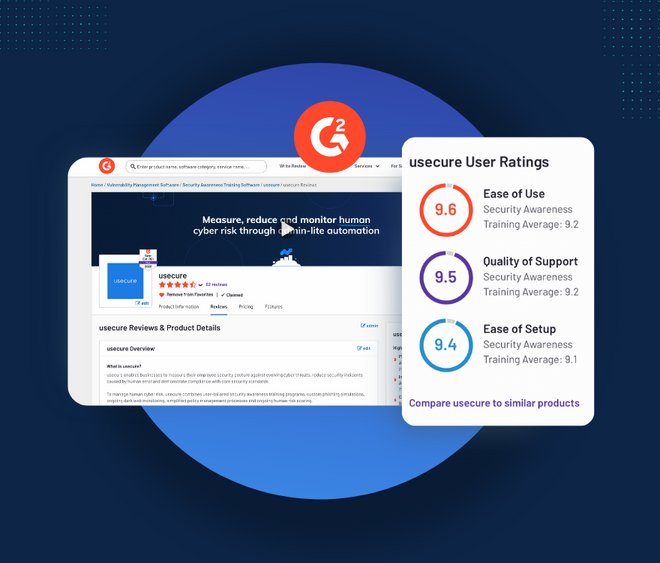 Read more reviews
Explore our reviews on G2 and filter by region, company size and more.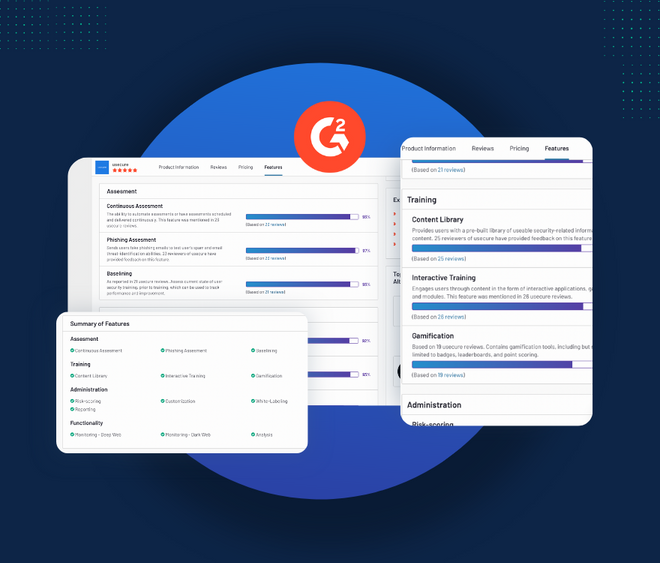 View feature breakdowns
See how customers score usecure's features, setup and admin.
usecure VS KnowBe4
Learn how usecure stacks up against KnowBe4 and other solutions.
usecure Demo Hub
See usecure in action
Explore quick, self-service demos
Get guided tours of usecure's key features
View examples of usecure's training courses
Explore usecure's Demo Hub